The Robots are Coming for
Mom and Pop!
A $30 Million private equity fund is out to get mom and pop with advanced technology.
An Investment That Stays True
in Good Times and in Bad?
Find out about the investment that experts regard as a great vehicle for passive investment in any kind of economy.
MG Self-Storage Fund
Sponsor Breaks Escrow
Mainstay Global is pleased to announce that on July 10th, 2019 the MG Self-Storage Fund's sponsor broke escrow and admitted $7,615,000 of initial equity…
Yes, You Can Invest in Private
Equity With Your IRA
Self-directed IRAs allow you to invest in alternatives like real estate, precious metals and an asset class that's typically the domain of the uber-wealthy: private equity
Is Self-Storage
Recession-Resistant?
While not the sexiest asset class in commercial real estate, self-storage has seen strong growth over the past several years
Honorary Texans
Mr. Jonas Miller, Chief of Staff for U.S. Congressman John Carter, presents migration agents from China with Honorary Texan certificates signed by Governor Greg Abbott at the state capitol building.
CIFIT EB-5
Roundtable Discussion
Mainstay Global CEO Dandan Zou sat on the EB-5 panel along with IIUSA president David Andersson during the CIFIT Expo in Xiamen, China.
IIUSA - Washington, DC
4.27.2017
IITI and Mainstay Global attended the IIUSA EB-5 Advocacy Conference in Washington D.C. IITI was joined by over 350 EB-5 stakeholders.
2017 Sino Texas Forum
4.6.2017
Mainstay Global and the Invest in Texas Initiative co-hosted the seventh annual Sino-Texas Business & Investment Forum in Dallas, Texas. The forum focused on facilitating business opportunities in both the U.S. and China as well as showcasing North Texas as an ideal destination for foreign investment opportunities. Bryan Daniel, Executive Director for Economic Development for the Office of Governor Greg Abbott was one of our honorary attendees.
Rooster Chinese New Year
Celebration
2.10.2017
Mainstay Global is grateful for the progress we have made with each partners and investors. It was a great year. Wish we will have a more flourishing Rooster Year!
Happy Chinese New Year!
Wade Park Signing Ceremony
2.8.2017
Mainstay Global at the Wade Park Signing Ceremony for the 175-acre mixed use development located in Frisco, Texas, a suburb of Dallas, as our next major project.
Las Vegas EB-5 Convention
1.14.2017
Mainstay Global attended the Las Vegas EB-5 Investors Conference in Las, Vegas, Nevada. There were more than 1,000 attendees, among them a diverse group of over 120 migration agents, along with EB-5 regional centers, immigration and securities attorneys, developers, broker-dealers, and other EB-5 program stakeholders. The event featured keynote speeches by U.S. Sen. Jeff Flake (R-AZ) and U.S. Rep. Jared Polis (D-CO-2nd).
Thanksgiving Road Trip
11.23.2016
Mainstay Global one more time organized a fabulous trip for our clients. We left our foot prints at the National Museum of the Pacific War, Lost Maples State Natural Area and Garner State Park. Laughter will continue!
Texas China Summit
10.13.2016
Mainstay Global attended the Texas China Summit in Austin, Texas, which focused on bringing investment from China to Texas. This event featured Guest Speakers Steve Adler, Mayor of Austin and Lieutenant Governor of Texas Dan Patrick.
Food bank Warehouse
Volunteer Work
10.10.2016
Mainstay Global Concierge Service department organized investors' children to take part in warehouse food packing and distribution work on Columbia Day. In three hours of hard work, we packed 3,925 lbs of food! They were proud and happy that they knew these food would be sent to who needed them. What a day!
IIUSA Conference
10.10.2016
Mainstay Global attended the IIUSA Conference on EB-5 Investing. Charlie Oppenheim, Chief of the Visa Control and Reporting Division, U.S. Department of State was a Keynote Speaker.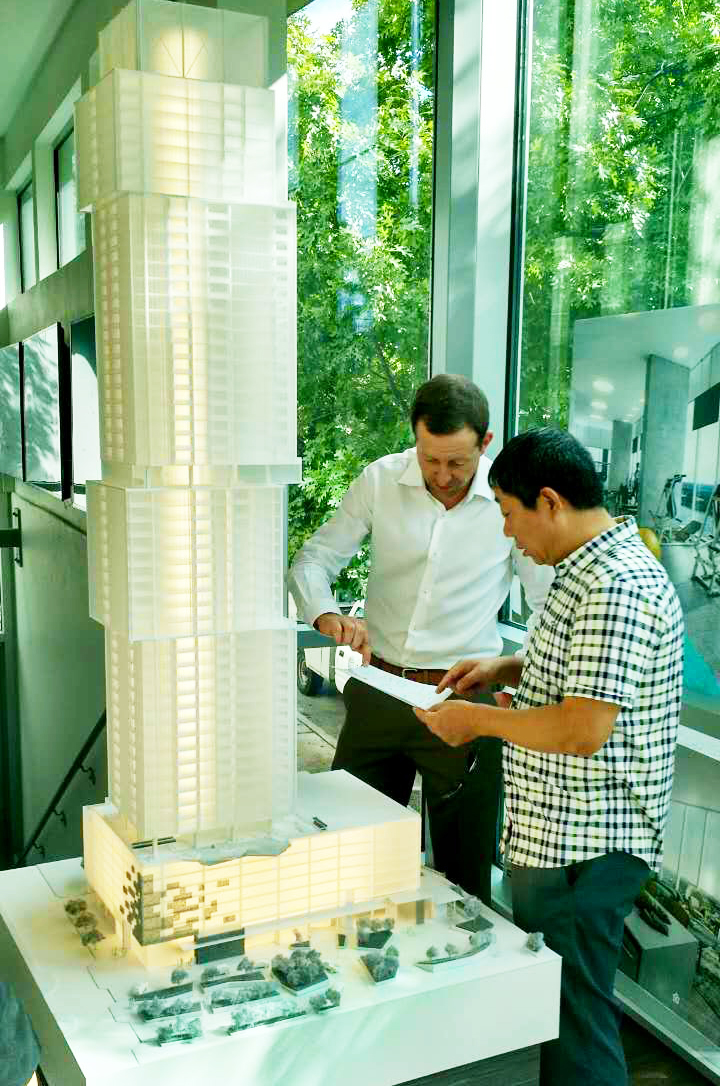 October Real Estate Tour
10.7.2016
The Independent project is what we lead our clients to invest in, which will be the tallest residential building west of the Mississippi passing the Austonian. High appreciation, high return.
Grand Opening of Sheraton
Georgetown Texas Hotel &
Conference Center
9.30.2016
It's a special day. Mainstay Global invested Hines Sheraton Texas Georgetown Hotel and Conference Center was opened. The project was made possible by a $25M EB-5 loan facilitated by Texas Investment Regional Center.
A gorgeous night mixed with champagne, food and laughter.
Project Tour In Montana
9.27.2016
Developers show site to our investors and consulting team.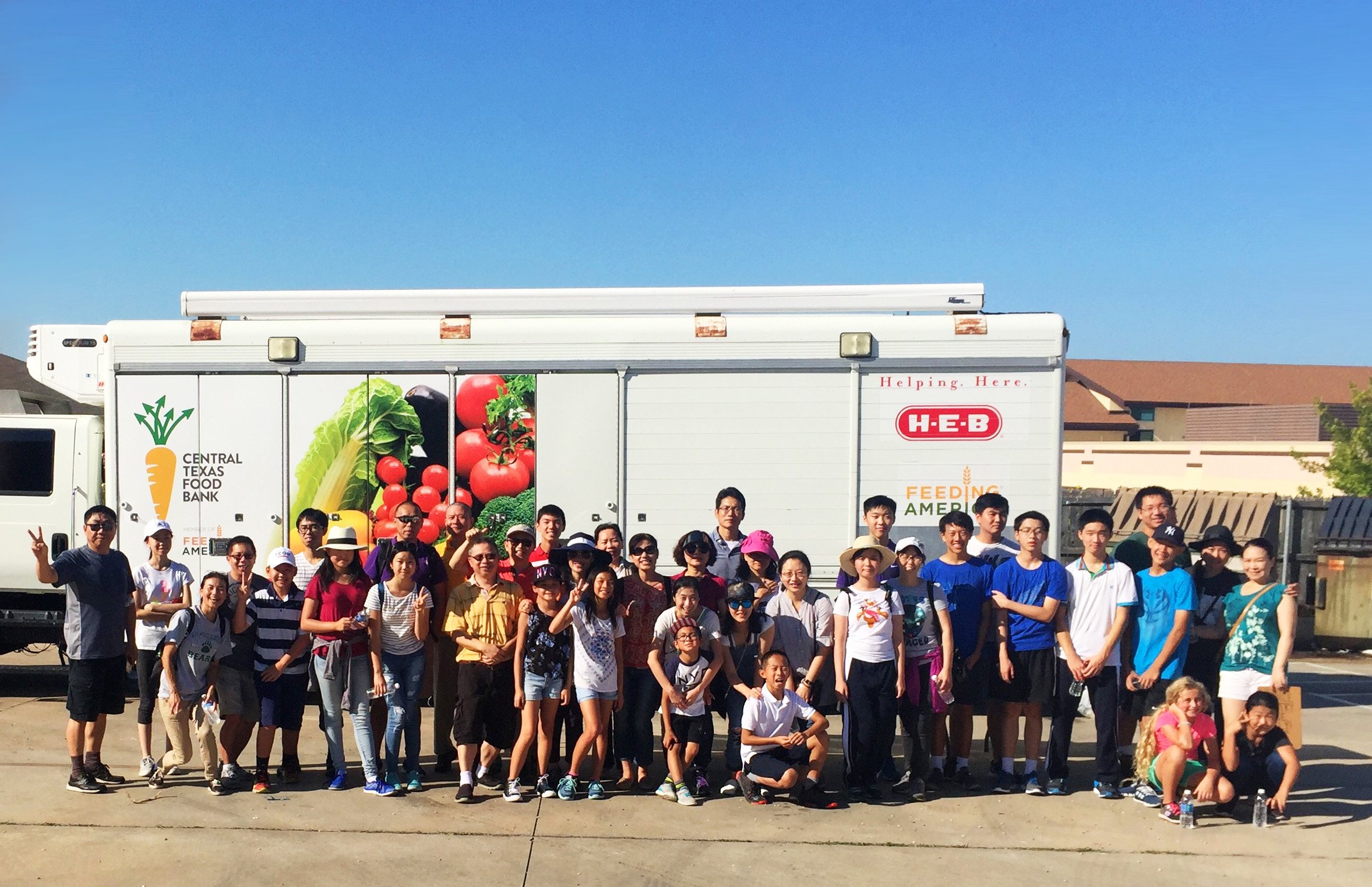 Food Bank Mobile Food Pantry
Volunteer Work
9.17.2016
Mainstay Global always takes volunteer work seriously and organizes investors and their children to take part in any volunteer work possible. All volunteering events are welcomed and supported by our EB-5 investors.
September Real Estate Tour
9.16.2016
This time the tour is all about condos at UT Austin area, great ROI, great location. Mainstay Global also treated every investor at The Little Sheep hot pot afterwards. What a day!
Sheraton Georgetown Texas
Hotel & Conference Center
Ribbon Cutting
7.28.2016
Novak Brothers President Jeff Novak and Hines director Andy Heard cut the ribbon at the Sheraton Georgetown Hotel and Conference Center. This project was made possible by EB-5 funding raised by Texas Investment Regional Center with marketing assistance by Mainstay Global.
Beijing Seminar
7.18.2016
Mainstay Global Beijing Office team shot and seminars held in Beijing and Tianjin.
2016 Chinese New Year
Celebration
2.5.2016
U.S. Congressman John Carter was the special guest at IITI's Chinese New Year Celebration in Austin.
Chamber Training
9.19.2015
Dandan Zou attended the 2015 Chamber Training in Houston, Texas. The Chamber Training Institute program offers chamber leaders and Board of Directors a world-class learning experience to develop business and managerial skills across a wide range of topics. Since 2010, over 700 chamber leaders from across the country have participated in the program, returning to their communities to foster the growth and prosperity of small businesses.
Sheraton Georgetown Texas
Hotel & Conference Center
Ground Breaking
2.15.2015
Mainstay Global attended the Sheraton Georgetown Texas Hotel & Conference Center Ground Breaking Event in Georgetown, Texas.
CIFIT Xia'men
9.7.2014
Dandan Zou attended the China International Fair For Investment and Trade in Xiamen, China. Themed on "Introducing FDI" and "Going Global", CIFIT focuses on nationality and internationality, investment negotiation and investment policy promotion, coordinated development of national and regional economy, as well as economic and trade exchanges across the Taiwan Strait.
Investor Visit
5.6.2014
Some of Mainstay Global and IITI's Investors came to visit the Austin, Texas office.
Wild Texas Carnival
3.27.2014
A grand tour of promoting two projects in the city of Beijing, Shanghai, Wuhan and Shenzhen. Many potential investors showed their interests. Mainstay Global's immigration attorneys also attended all events.
IITI Quarterly Meeting
2.7.2014
Directors spoke in the meeting, shared the achievements that have been done in the past. An investor also shared her successful experience on investing in Texas. Two Scholarships were given to two UT students.
Reception Event Beijing
11.24.2013
One of the major events in Beijing. Mainstay Global's partners and their clients tasted the red wines products from central Texas.
China Road Show
9.14.2013
Mainstay Global brought two projects including Hines' Sheraton Georgetown Texas Hotel & Conference Center project back to Wuhan and other major cities.
Sino-Texas Business &
Investment Forum
5.9.2013
First Sino Texas forum was successfully held in Austin, Dallas and Houston Texas.